Precious Metal
Choosing the right metal for an engagement, wedding or eternity ring or any piece of jewellery requires careful consideration. From silver to gold, platinum to tungsten, there are a number of different options available. While this may seem overwhelming at first, taking the time to discover the differences between each metal will make the purchasing process a lot easier and more enjoyable.

Nova Diamonds has a studious approach to the sourcing and manufacturing of our metals. Just like our diamonds and gemstones, they go through exacting quality control to ensure your jewellery is crafted with only the finest materials.
Gold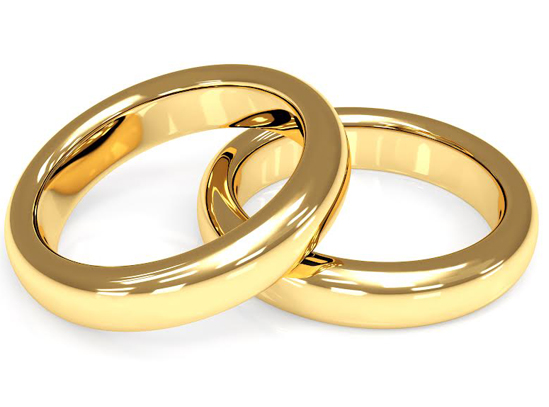 18ct Yellow Gold
Yellowq gold is achieved by blending 75% pure gold, which is naturally yellow in colour, with 25% other alloys. This gives it a softer, buttery and brassy colour that is as close to 24 carat gold as you can get. Yellow gold has long been the most traditional of precious metal options and has enjoyed a resurgence recently amongst bridal jewellery. It works extremely well in both modern and vintage-inspired designs.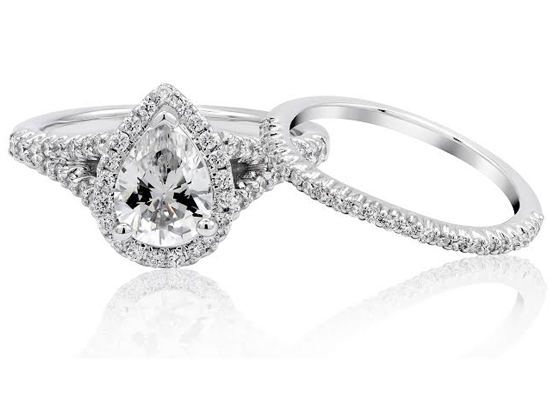 18ct White Gold
White gold is made by combining 24 carat gold (75%) and other metal alloys (25%) such as nickel, palladium or silver. White gold is light grey in colour, so to achieve a more desirable colour it requires rhodium plating. Thanks to its classic look and feel, white gold remains a popular choice for engagement and wedding rings. It appeals to those who want the weight of gold with the colour and brightness of platinum.
18ct Rose Gold
In order to achieve greater durability as well as a soft red-like colour, 18ct rose gold is made from a mixture of gold, copper and silver. Deep rose hues feature more copper, while paler pinks have a higher silver content. Rose gold offers the wearer a contemporary look to an otherwise traditional item of jewellery. It's long been considered a flattering choice for all skin tones due to a warm glow yet delicate beauty.
Since 24 carat gold is too soft to be used to craft everyday jewellery, it is mixed with other metals known as alloys to create three variations; white gold, yellow gold and rose gold.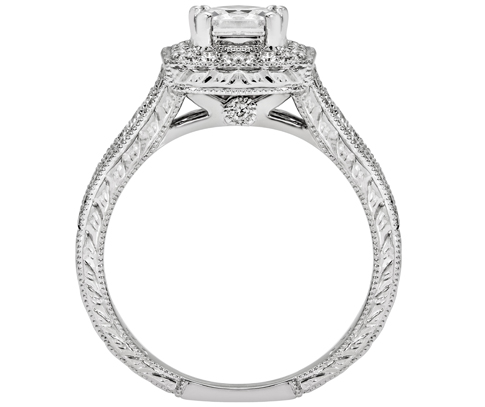 Platinum
Platinum's naturally white sheen will last forever, never fade or change colour. As a result, it's the ultimate symbol for enduring, everlasting love. Known as 950 platinum, it's a malleable silver-like metal that is ideal for crafting jewellery. Many choose platinum for its specialness, as this exclusive material is mined at a rate of 1/10 of gold. It also makes a stunning backdrop for diamonds, elevating your jewellery to the next level. Platinum jewellery's are extremely economical too as they retain their glorious shine with simple polishing.
Other Metals
Silver - Sterling silver is the most common alloy mix found in jewellery, as pure silver is too soft and easily damaged. Copper is the best companion for silver without compromising its beautiful colour. There's little chance silver will ever go out of style, providing timeless elegance with a contemporary twist. When it comes to rings, silver is lightweight and comfortable to wear compared to other styles made with heavier metals.
Cobalt - Made from an extremely durable alloy, cobalt is four times harder than platinum yet still less dense than its rare counterpart. Cobalt's natural hardness means it is scratch, chip and corrosion-resistant. You can also achieve strong and dynamic designs with less weight.
Tantalum - A rare and pure material that is dense, shatterproof and extremely malleable. These characteristics set tantalum apart from other ring materials. Because it's an inert metal, tantalum doesn't react to most metals and won't dissolve in acid. It's hypoallergenic and heat-resistant too.
Hallmark
At Nova Diamonds all are jewellery is Hallmarked at Goldsmiths Hallmarking &Assay Office. https://www.assayofficelondon.co.uk Hallmarking a piece of jewellery means that articles has been independently tested, guarantees that it conforms to all legal standard of purity.
The table below describes the details of hallmarking symbols used by Assay Office